Top recruitment Gulf Job consultancy in Mumbai: Candidates those who are in serious job search in Gulf country and facing a lot of problems in job searching and tired at the job search process. Don't worry, today we are going to help you out with the Top recruitment consultant for the gulf jobs list Article. Hope, it may helpful for all the job seekers in the gulf country.
50 TOP GULF JOB CONSULTANTS IN MUMBAI, CHENNAI, DELHI, COCHIN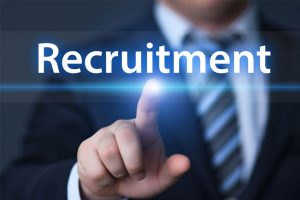 Gulf job consultancy in Mumbai
E-TRUST PLACEMENTS PVT. LTD Top recruitment agencies for gulf:
401-404, Mint Chambers, 45/47, Mint Rd., Fort, Mumbai – 01.,TEL.: 2270 5353 ,Email :

[email protected]
Franics Borvali
Near Bhagwati Hospital Mount Poinmsur, Borivali West, Mumbai, Maharashtra 400103 Office No: 02261247800 / 9920563122/ 9619718096 / 9967962060
United Placement SolutionS
Office# 105,dream heaven,Plot no 18,sec 25,opp Seawood Rly. stn. (E), Nerul, Navi Mumbai-706. Tel.: 022-2771 9771 /72 Mob.: 9029021173 /Email :

[email protected]

 C/o United Placement Solutions
M l ENTERPRISES Everest Bldg, E/11 6th Flr, Tardeo Road, Near Mumbai Central Station, Mumbai – 34. Tel.: 022-66661266/ 23526962 81

[email protected]
MEDHA HR CONSULTANT 
Solaris-1, D- wing- -44 Opp. L&T Gate No.6, Powai,Mumbai-400072. Tel: 022- 40220315 / 16/ 17/ 18, 8898770810, 09022605213 Mr. C.S. Nair -: 09322205213, Email:

[email protected]

I

[email protected]
InterManagement Manpower Services Limited 
7 Amjad Manzil, Behind Royal Hotel, Juhu Tara Road.Juhu. Mumbai – 400049. Tel 26609197/26608291/26607290 Email:

[email protected]
ASP INTERNATIONAL SERVICES
204, express chambers opp. Natraj studio, 72, Andheri Kurla road, Andheri east, Mumbai – 69
A G Enterprises,B 8 ,Everest Building, 3rd Floor ,Tardeo Road ,Mumbai -400 034 Tel: +91 22 6662 1037/ 38 Fax: 23510534 Email:

[email protected]
FRANCIS TECHNICAL INSTITUTE ,
Mount Poinsur, S.V.P. Road, Next To Bhagwati Hospital, Please Bring Your Complete Sets Of Cvs, Original Passport and 4 Blue Background Photos To The Above Venue bai d' ravels 708, Stock Exchange Tower, 7th Floor, Dalal St. Mumbai-1 0 Tel.: 22721630/31 Email:

[email protected]
SUHANA TRAVELS and CONSULTANCY
Fort Mumbai- 400001. Mob: 9869270585 9819149878 REGN NO.: 3745/MUM/PART/1000+/2 ""76069/02
SMART CONSULTANCY SERVICES
Basement, Gowalla Building, Opp. Vihar Hotel, Nehru Road, Santacruz East, Mumbai-400055.
SLG/MUHAIDIB/FMDMO Email:

[email protected]

Contact: 66280834 / 66283394 / 9833472563
Apple Travels CONSULTANCY
68, Development Bank Bldg., 3rd Floor, Near Manish Market, Gulshan E Iran Hotel, Palton Road, V.T., Mumbai – 400 001. Tel : 66355519 Imran : 9867918070 Email :

[email protected]
UNIQUE OVERSEAS CONSULTANT 
G-1, Resource Plaza, Byculla House, Clare Road, Mumbai-8 Tel: 23006555 Mob: 7506260381 Email:

[email protected]
ABU TRAVEL SERVICE
4/58. Kamal Mansion. ( Floor. Haji Niyaj Ahmed Marg. a Near Gulf Hotel. Colaba. Mum – 5.Tel: 022-32933175. Mob : 9981265571 Email.:

[email protected]
Best Software Consultancy in Hyderabad
SHREENATH & ASSOCIATES
4,Daulat Sagar, Above Surabhi Hotel, 55, Nehru Road,Santacruz (E). Mumbai – 400 055. – Tel; 022-26129417 ." 26154211. Mr. Anand – 9322165299. Email –

[email protected]
M/s. KALIMA INTERNATIONAL 
(a; 124. Perin Nariman Street (Near CST Station), fare 3rd Floor, Fort, Mumbai-40ooO1 E-mail :

[email protected]

database kalimainternational.com
"VTC SELVA BHAVAN"
15 ,Shivers Street, Nr.T.Nagar Bus Terminus, T Niagara, Chennai 17, Ph: 044- 4206 6370/4306 3098
Dhreeraj Heritage, Off No. 43/44, Upper Basement. S.V. Road, Opp. Milan Signal, Santacruz (W), Mumbai- 400054. 7 Email-

[email protected]

/ Tel: 26606273 / 35 "ELECTRICAL PANEL"
DHITECH CH Consultancy Services 
508, Arenja Comer, SEC – 17, Vashi, Navi Mumbai – 703. Tel: 022 27891741 / 0725 / 8454012555 Emall:

[email protected]
AIR KING INTERNATIONAL 
Sahyadri CID, ACC. Cement Company Road, Near Nurani Masjid Mulund (W), Mumbai 80, Email:

[email protected]

Cont: 0 691939943, 09833844568, 022-25924281
MIDLAND MANAGEMENT SERVICES
1st Flr, Block C, Sitaram Building, Crawford Market, Nr Hotel Bengal,Opp. CID Office, (Near VT Station), Mumbai-O1.Telefax: 022 23443099 Email:

[email protected]

 /

[email protected]

  "Free Recruitment"
Union House Consultants
Mogul Lane,Behind Old Post Office, Mahim (W).  Mumbai-16 Tel: 022 24310243 / 44/ 45 Email:

[email protected]
PRINCE INDIA 
7, AMA House, Mr. Stand Cinema, Colaba, Mumbai – 400 005 Apply Online :-

[email protected]
HR SOLUTIONS is a Top recruitment agencies for gulf Hiring
contact  phone  number Call 69833297633 / 89869635936 / 87566253891 Apply

[email protected]

 International Recruitment & Human Resource Consultants 132. Shaheen Apts, 5′" fit, Modi Street, Lane Opp. GPO. Near VT Station,Fort, Mumbai – 01. Tel.: 022- 22612620 (12 Lines) Fax : 22654545
MI ENTERPRISES
Bldg, E/11 6th Flr, Tardeo Road, Near Mumbai Central Station, Mumbai – 34. Tel.: 022-66661266 / 23526962 email:

[email protected]
ASMACS 411,Sai Chambers,
4th Flr, Opp. Railway Station, Santacruz (E), Mumbai-55 E-mail:

[email protected]
INTERNATIONAL TRADE LINKS Sr HR CONSULTANTS ITL 3. Printing House, 28-0, Police Court Lane.Behind Old Handloom House, Fort, Mumbai – 01 Tel.: 022-43607777
MANIK TRAVELS
Canara Bank, Vakola Bridge, Santacruz (E), Mumbai – 55 – Tel: 66920263 – Fax: 26680752 E-mail your resume to:

[email protected]
VARSHA CONSULTANCY SERVICES PVT. LTD. 
102/103, Sai Prasad Commercial Com Iex, 4th Rd.,Opp. Rly. sm. Khar (W), Mum – 52 Tel:26002020, INTERVIEW FOLLOW UP Email :

[email protected]
SR. INTERNATIONAL
Ground Floor. 146 Victoria Road, Sant Savta Marg, Opp Gloria Church, Byculla (E); Mumbai – 40002
FORTUNE ENTERPRISES is Top recruitment
121, Nigos Building Cama Estate, Walbhat I Road, Goregaon (E) Mumbai – 400063 Tel.: 022 26856050 I Email :

[email protected]
Mo ul Lane is also the Top agencies
Behind Old Post Office. MahingJ (W), Mumbal-16 m§55fl5* Tel: 022 24310243 / 44 / 45 Email:

[email protected]
IGIMS 
Gate/new Bridge Pillar No 60, 3rd Floor Haque Market, Baily Road Raia Bazar Patna -800014 Contact: +91 7631998456/57/58 Email:

[email protected]

 Rea almahsmoowsalme
M/s. ARVIND
106, Jai Antriksh Bldg. Makwana Road. Marol, Andheri East – 59, Mumbai Ph: 9702995350, 022-29201222
CHINAR TRAVELS & TRADE LINKS
33-L, Laxmi Indl. Estate, New Link Road, Andheri (W), Mumbai – 53. Tel. : 26362424 / 26367474 / 26373434 Bus Nos. From Andheri Station – 242 / 235 / 268 Email :

[email protected]

m Lic. No : B-0300 MUM PER 1000+ 5 3270 1992
MI ENTERPRISES
Everest Bldg, E/11 6th Flr, Tardeo Road, Near Mumbai Central Station, Mumbai – 34. Tel.: 022-66661266 / 23526962 EMAIL:

[email protected]
Arvind Chambers
Sai Service Centre. Western Express Highway, Andheri (E). Mumbai- 69. Tel: 022 6614 4240 I Mob: 9920738403 /Email:

[email protected]
NEW FLY WELL INTERVIEWS VENUE is at 136/138, last Flr, Shop no. 5, Veer Savarkar Rd, Mahim (W) ,Mumbai- 16, Tel : +91-22-69998944 8955 8966
KHATRI Tours & Travels! Overseas Manpower Consultant Shop No.3, Prema Niwas Shopping Centre,National High School Rd. Bhandup (w) Mumbai-India 400 078 Tel: 91 22 25942786 Email:

[email protected]
DYNAMIC STAFFING SERVICES KH No. 71, Bagdola, Sector-8, Dwarka, New Delhi – 110075 Tel.: 011-40410000 – Email: [email protected]
ASlAPOWER OVERSEAS EMPLOYMENT SERVICES
C/o:cc-39/2122,D1-D7,. 3rd Floor,Jomer Arcade.Chittor road, near govt girls H S S Eranakulam south,Kochi -16 Tel- 9995716444,Email: asiapowerltd.com
TREHAN INTERNATIONAL CONSULT. & ENGG. PVT. LTD.
0-109, Crystal Plaza, Opp. Infinity Mall New Link Rd., Andheri (W), Mumbai m 022-45655000 9833380067 Goraltltur : 0-9235463804/ 050 Lucknow : 97932477440 Jalandhar :0181-4565500
M.MEHTA . co. 
Oasis Building, Near Vakola Municipal Market,Vakola. Santacruz (E), Mumbai – 400 055,  – Email:

[email protected]
Indman Consultants 
Plot No.8. Shah Ind. Estate. Off Veera Desai Road. Andheri (W).51 a Mumbai-53. Email:

[email protected]

Apply online
ASlAPOWER OVERSEAS EMPLOYMENT SERVICES
C/o:cc-39/2122,D1-D7,. 3rd Floor, Jomer Arcade. Chittor road, near govt girls H S S Ernakulam south, Kochi -16 Tel- 9995716444,Email: asiapowerltd.com
KARIMI ENTERPRISES
Mohatta Market Bldg, 3rd Floor. Off. No. -12. Opp. Crawford Market, I next to Manish Market. Palton Road, CST Station. Mumbai- 400001. TEL: 22619674/25292974/ 9867312787 / 7738932807 Email :

[email protected]
HONESTY ENTERPRISES 
Shop No.20, I wing Ground Floor, Rizvi Park CHS, Plot No. 4, S.V. Road, Santacruz (W) Mumbai 400054. Contact no : 9004561452 & Email :[email protected]
Canara Bank, Vakola Bridge, Santacruz (E), Mumbai – 55 – Tel: 66920263 – Fax: 26680752 E-mail your resume to:

[email protected]
50. ASMMACSA is also one
Akbar Mansion, P-1, New CIT Rd, Kolkata -700073 E-mail: [email protected]